Welcome to Scribbly Gum Quilt Co.
Specialising in curated bundles, quilt kits and custom order bundles you can also shop lengths and individual fat quarters to your hearts content. Our curated bundles are updated and refreshed regularly with new quilt kits coming along just as fast as we can make them, and we love to make them! Specialising in Art Gallery Fabrics we also love to stock Devonstone, Riley Blake, Andover and Ruby Star Society with other specialty designers dotted throughout.
Need help with matching a backing fabric or stuck with putting colours together and cant find what you have in mind on the website? Drop me a line at dee@scribblygumquiltco.com I'd love to help.
To keep up to date with all the happenings, scroll down and sign up to the newsletter and follow us on socials, @scribblygumquiltco. And for extra behind the scenes sneak peaks head to @sewblossy.
Happy Shopping!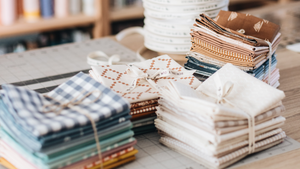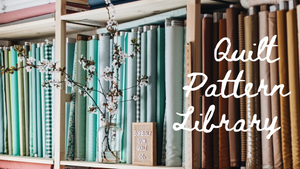 Pattern Library
We've put together a long list of quilts you can make with various numbers of fat quarters.  Whether it's 4 fat quarters or 43 fat quarters (yes really !) we have some options. Plus soon you will also be able to search by project from sofa cushion to bed size quilt. More patterns coming soon!
Click here
Come And See What We're Making
Scribbly Gum Quilt Co is a community that reaches right across the world and we'd love to share your projects wherever you are. So click the link below and check out what our makers and creaters are working on, you might even find some inspiration.
If you'd like to be featured on the page and the 'semi regular' newsletter send an email with a couple of images and a brief explanation of what you're working on to dee@scribblygumquiltco.com
Come And See What We're Working On