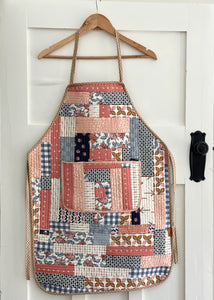 I just can't stop making quilted garments- quilt coats, and now my new favourite- a quilted apron! This is a REALLY fun and relatively quick project- see below for details on how you can make your own! For this apron, we are using the quilt-as-you-go (QAYG) method. I first saw this on @sotakhandmade's instagram and if you are looking for some inspiration and great videos on how to use the QAYG method, be sure to check her out! Effectively, we are piecing and quilting as we go- so once you've finished piecing, you've also finished making your quilt sandwich and quilting and all you...
---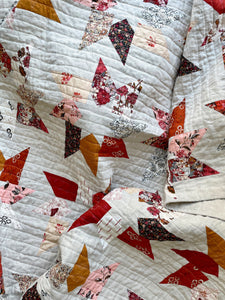 Tips and tricks for using linen in quilts
---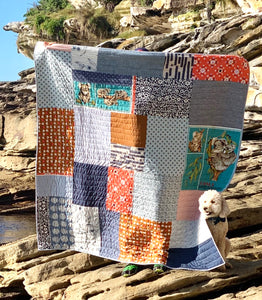 Looking for a quick quilt to make for that upcoming special occasion ? Look no further - here is a list of 11 quilts you can whip up in a weekend !
---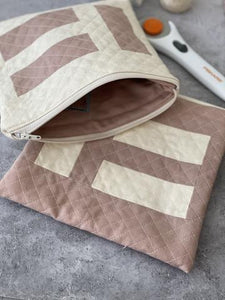 Gift giving season is fast approaching and if you're looking for a personal, handmade and quick gift, you've come to the right place ! This tutorial provides instructions and links to make two pouches- one for you and one for a friend, or both for friends... or maybe both for you :-)  What do you need? 2 Fat Quarters  (2) 10" x 20" pieces of batting (2) zippers (at least 8 inches each) basting spray or pins Thread (I have kits listed which include everything you need to make this pouch- you can find them here) Fabric Cuts Fabric Cuts...